ISE: The battle to support the next generation of EU research!
28-09-2020 14:04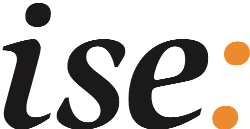 The summer has been quite disastrous on the research budget side. Member States at the EU Summit in July voted for a small budget, 66% of what the EU Parliament proposed. Since then, the Parliament, ISE, the President of ERC, and many other stakeholders have waged a campaign to advocate for a better budget.
A first success has been achieved in the Netherlands, where the government agreed on a motion to aim for a a higher EU research budget. This is the message Mr Rutte will take to Brussels to the final budget decision stage.
On Tuesday 29th, the EU Council will meet to define further details of the Horizon Europe budget. ISE is supporting the three largest European young researchers' organisations in their quest for investing more on the next generation of researchers.
We have organised a press conference on Monday 28th of September at 11am. Eminent scientists and policy makers will also be present. To have enough visibility and get the message through, your support is utterly important. Therefore, we encourage you to mobilize your fellow colleagues and contacts by taking the following actions:
- retweet our tweets from @ISE_news and tag your local policy makers, possibly the minister for research and the prime minister
- share this message on social media and via email (see the share buttons below)
- register to follow the press conference [LINK TO REGISTRATION PAGE]
- share our press release [LINK TO OUR ANNOUNCEMENT]
- if you are in contact with journalists, please alert them about the press conference
- contact your MEPs and your MPs and let them know that you support young scientists
---
back